Nenediyab kunama gadiba nachowa kinamma Sale Filiche tamma kishano sellasi dagigatellasina Kunamasi mayda lawaskishonni.
KASA:- Samedea naiteke. Lakin jabala gongki amadabbu nilatta gonke.
"KUNAMA KODUSU BAGANE OTOGANGKE ALLA WOWOWOWO ….... KODUSE ADOLAY TAGAMALA MASHALLA!!!!!"
Sale Felice (June 8, 2015) Assi tukumu
---
ERKUKODUSE ANDEINNA AMERIKA KAMERALA MULUKEMMA AI ANDADILA MIKOSSO!!!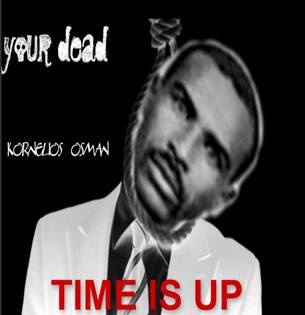 Nna haka gegadamma ekonti KODUSE! (Adolay Kuname kisheda Erkukodisu badala sagumannimma, auria kokammesi botatia hirittoab haddadoski kasaro kishima tama IOWAla ai kimin gosso?) Borborada, botata, kasara, ngera, korma,hagnunga sana, agara menggela nna hirenassi kikike. Amen!!!
---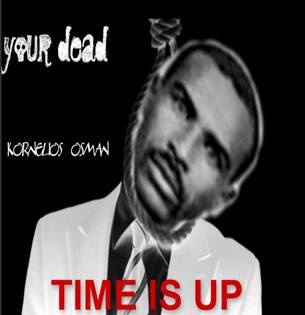 WANTED FOR HIS "HOsMICIDAL" ACT AGAINST HIS OWN KUNAMA PEOPLE.WHO ARE THESE? These are the Kunama individuals who were execute by DMLEK´s leader Adolay Kornelios Osman .
The bunker lies on the right hand side of the valley.
---
KUNAMA
NARA
---
2 JULY 2015 Bani Musa :- Ikaski Adolai Jermen kino tamma abayinga taggima kosama Sale Filichette Petrotte telebbu itiala mikki gonki badiana fulkunki misameno ide kiki odamowabbu tela gosummia Kunama kodie baddala fada koma. Zekiel Malik, Malidia Nobeta, Femmusube Kunamame, Dabaro Buta Asse-Asala, Shallam Katta, Marko Andagay Buta, Aluda Gadii. Erkukodisu tabila kikammowa abayan da ikedabbu kisha.Erkukodisu kittitan deya kabachiki kalibbu Kunama sasowa ERKUKODISU henamme suya kira kakotu kakoya fadingambe?
TAFA:- Kunamasi Kodusa manata tammake kishamoa:- "Kunama haidakin koshikoki Kunamasi haida kishoma,Kunama kasa shina bubie kolaki Kunama sasotta shinnasuma, adaba amboba bubia, kongera, asita, takalla, mamaja hagnugna", adaba amboba bubia bachia ondoba kishano amamajike sullumasi nabachkeski sasaiski Kunama kokoba kuturke. Sale Felice (July 6, 2015) Assi tukumu
01 JULY 2015 Shallam Katta

:-
Kunama kiša kunamiya kotika koynamma abale kidabu kotarebiki kasiyoka wamunasi somemma daňkuneda, Sale Filiče, Almayo Bikit, Mariya Jermano, Yona Jermano, Idris Mohammed Nur.
KASA:- Sholda maidabbu kebucheki andea Adolay mabusakin molana tabiloa kenti. Kontigosumoabbu , Adolay mabusala eme kebininasi oratos kenoalagoske, eme Adolay asasano mamingkedala mikoske. Kafeabbu gammata mikotu gongkema anokata gamu. Sale Felice (June 4, 2015) Assi tukumu
Fardea kugnida!!!!!! 03 2015 Sona Jaba:- Uya awada mekkayema, kaya meluta karenki, Ayyyyanake meytenni meytennima tabaromu, Galle 15 Erkukodisu kida metima melattaki, Galle 15 ananelloka menanaki, dugulaňe kiyakenki, Kunama koybiša baca turbemunasi lawanki, Meytenni ye meytenni Erku bušukudasi niyatomme meytenni, Kittita mare kiida atimine tamma meytenni sellasi meytenni
Erku baškulla kolleyanumeno meytenni. Dabaro Buta Asala (Sirnay) Mayda kekedakka amadeya uye oddikema. June 25 at 2:00am · Dabaro Buta Asala (Sirnay) Kuc kebike kideya inbox nimin kasomana.
KASA:- faiada Sona Jaba, eua enengam esoma kida nokormema, aba agale filan nalattakenunasi maruata ninamma ka. Ansanggeabbu mikosodammeki KODUSE Adolay "BATTERY UGA" uakesono oinabbu dinggilon gongke ditta Battery-ugoa komalaia, komalda lakamuna. Makinatam Batterybbu ugabbu gasumoa kokaloka mishake Koduse. Sale Felice (July 03, 2015) Assi tukumu.
Kidiabbu kilattammoa akongera.
---
ADOLAY BADA KIDE FACEBOOKLA
Dabaro Buta Asala, Hawa Kabaddo, Tsadik Ibrahim, Malidia Nobeta, Shallam Katta, Femmusube Kunamame, Gilo Tuka,Marbati Barantu Mandaranga, Agita, Madodaba Solla, Dawitay Dawitom, Lujju Agaba; Atakki Shongonube, Nura Adde, Mahri Kuri, Fufakuri Dagabay, Arte Mailam, Sittal Meram, Mizan Lebamat, Erku Sola Osman, Toma Biba, Orar Falu, Dawitay Dawitom, Aluda Gadi, Marko Andagay Buta, Uruka Tagagi, Alexander Agita,
---
Na kosibessa hengkenti nnalle ISEPA fanakala. Lattenaisi tukumu
www.oktono.com/.../lk7V8QWafMM/Eritreans-and.
www.perlink.de/youtube/nszkBr3Xo0Q/
Kunama Heroes

---

---

---
Victims of Isayas Afwerk

---

---

---

---

---
Adolay K. Osman Kunama murderer.

---

---

---

---

---

---